I know you'll love being a MOBSTER as much as I do. But don't take my word for it, just ask the Property MOB customers. Check below to read dozens of testimonials from our dedicated users!
Rehab Estimator Matched Contractor Bid!
Rehab Estimator worked great! I met my contractor at house and used the tool. He said 30k and Estimator said 29,600. Makes my life easier. Thanks property mob for this fantastic tool.
Brian Thompson
Virtual Coaching
I love this coaching program! Tracy responds to my questions and this is the first program that I have purchased that takes you from the beginning to the end of wholesaling, A to Z! I haven't done a deal yet, but Tracy motivates me to keep pushing! I WILL get there & be successful!
Martha Ferguson
Dani Lynn Robison
"I'll be using this tool as one of my items that set us apart when dealing with buyers. Thanks for the cool tool."
What a Powerful CRM System!
"Thanks again. I am loving getting into the Godfather and integrating it into my day. I also do Insurance, and construction, and this is an incredible base to build on to run all my businesses out of.
Thank Tracy for the amazing training. It filled in the blanks and gave me a solid understanding of just how powerful this system is.
I AM A ZOHOHOLIC!" (heart)
Jenn Pigg
Real Estate Automation Program
"Tracy's program "The Key" , on Automating your business was truly what I was looking for and it is even better than I expected when I found out what all the program can do for me.
I've been doing this business for a while now and I was so happy to find someone that truly understands not only on flipping houses, but how to organize, scale and pull a business together by using teams and work flow task management tools.
I'm already seeing great results! Thanks again!"
– Phil Robertson Raleigh, NC
Luke Petrozza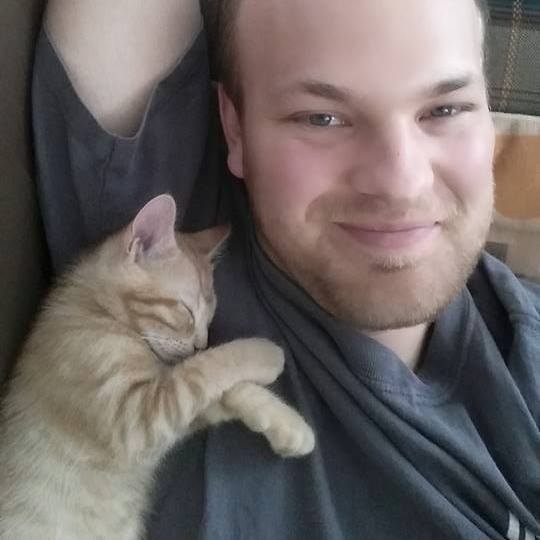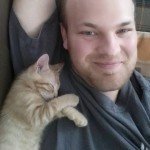 My VA, Benjie is awesome. Pro-active, eager to learn, knowledgeable. I have tried to train a few VAs in the past myself with very mixed results. This is an invaluable aspect of having someone with the necessary qualifications to perform from the start. Thank you for the awesome setup and training that you provide for this to all happen. Rock on MOB!
Kent Maerki
Very informative webinar; I really like your style; it's easy to understand.
Janelle McLeod
Watched your webinar training and loved the 3 big list you shared that we should target (instead of targeting absentees).
Kimberly Cortes
LOVE your training so far! Been looking for some STRAIGHT FORWARD guidance. We REALLY need to scale or business and I am grateful to have found your site.
Most Useful Information of Any Real Estate Course
Dollar for dollar, the Property Mob training has the most useful and abundant information of any real estate training course that I have used. I got my first wholesale deal within 6 weeks of implementing the marketing plan taught by Tracy in Property Mob. Now I'm 8 months in business and I've exceeded my income from my old job. I'm taking some time now to implement the Property Mob Automation into my business , when I get the Automation going I think my deals and profits will quadruple.
Kevin Fox
Brian Kubota
I want to say thanks to Tracy for her coaching program and being there to answer all my questions when needed. It was a pleasure to work with someone who has so much experience and knowledge. Thanks for everything !!
Andrew Christie
I got out my Power Negotiating with Sellers Cheat Sheet while I'm calling sellers and making offers! Definitely helps give me have a bit more confidence!
Adrian DNez
I have filtered all my membership into just ONE and that's The Property Mob! I have never looked at my investing as a business as i do now.
Property MOB Membership Review
The M.O.B's just awesome. Plain and simple. Whenever I get a chance to tell investors about it, I sure as hell do! It's a close, tight-knit group. No stupid advertisements for Guru tapes, or Leads lists. It's just 100% content, 100% of the time. There's a list of files a MILE long to help you in your RE biz! Any type of contract you need. If a contract you need isn't there, just ask!
Michael Nguyen
Thank you to you for creating an awesome community and website with a lot of useful content. Recently, I worked on a deal and had to come back to seller to renegotiate on the price. Thankfully, I am a member of Mobsters community and knowing you have a script for purpose of renegotiating with the seller. I was scared to death to come back to the seller to renegotiate the price, but with the "easy to use" script, I got the seller drop the price from 50K down to 37.5K. It was awesome feeling. I did it. Anyway, I really appreciate your help and your information to help us doing deals and be successful. Keep up your good work.
Steve Londeau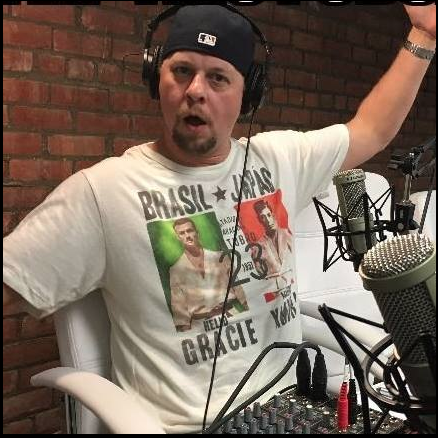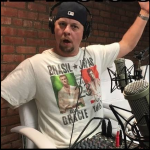 I was a seasoned investor already, having been in business for 7 years before joining the MOB. I've learned a lot of new tips and tricks, I've improved my business and my life since joining Tracy's group. Mobsters are no B.S., no sugar coating, tough love and great motivation. If you're new or experienced the Property M.O.B. can make YOU a bad ass investor!!
Dustin Phillips
The MOBS premium membership is the best way to get valuable information when you need it… It has helped me go from making zero dollars in Real Estate to making Nine Grand ($9K) in just two months. If you are not in the MOB your already dead!
Laurie Johnson
Since joining the Property Mob I have recharged my desire to stay in real estate and become the kick ass investor I am!! The Mob keeps it real and no matter your skill level always has something to teach you. Tracy is the real deal. She not only works her business but is here to help others. On those days that I can just say screw it I get on the site or the FB page and one of the mobsters smack me upside my head and remind me to pull up my big girl panties and get those deals done. LOVE the MOB!!!
David Drewitt
I find Tracy's no BS style really really invaluable. I am not a newbie and I am continuing to learn more and more everyday. I just stitched up another deal today using Tracy's Buy contract which I just read this morning and loved it. The seller was very happy that the transaction was so simple. Another done deal. Great work Tracy! I would personally like to thank you for sharing your experience and knowledge so freely. You have truly inspired me in my business.
Archie Knuckles
Whether you are brand new or highly experienced, I guarantee Property MOB will teach you many ways to improve and streamline your real estate investing business. The one-click Zoho customization by itself is totally worth the investment, but that is just the tip of the iceberg. Do your business a favor and join NOW.
Jimmy Culler
I just wanted to say thanks for helping me get organized. I was flying by the seat of my pants for years with marginal (yet sustainable) results.Your premium level membership has helped me organize my campaigns and become more efficient. After a few weeks I am more focused than ever! Thanks again!
Adam Schneider
You've got a great ability to see things clearly, and professionally–and I love your maverick style. I'm jealous (in a good way)
Trudy Schulte
Tracy, I was just turned on to your site, and am blown away. You offer so much amazing info! I so wish I had known sooner!
Stephen Norton
Thank you. I don't ever think I told you this but you are a big reason why I'm in Real Estate. I called your yellow letters company in 2009 and asked you some questions about yellow letters. I was too scared to buy anything and you basically ordered me to buy some and quitting being such a sissy. I had no choice. I got a deal from those yellow letters and I've bought about 75 houses since then. Thanks for being rude to me on the phone. LOL
Nicasio Torres
I've told you before but I cannot get enough of it. Zoho is a real peace of work, I absolutely love and enjoy using it. Keep up the brilliant work.
Shawn Bowen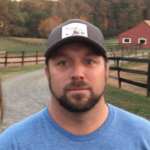 Your ZOHO set up has made me way more organized and effective. But most of all it has made me some great "PAY DAYS". Thanks again for being a " Bad Ass Investor"
Willie Phelps
This is great the way you put it together! I've been so blessed with the videos and everything, and I'm in the process of learning, customizing and training my assistant. So thank you so much… Best money I've spent in my Real estate business all year!
Arlo White
First month or so with zoho, me and my team love it. Its been very helpful especially the workflow stuff and setting up reminders and pregenerated tasks. Thank you so much for introducing me to it, and giving me the 'skeleton' to build on!!!
Shawn McVickler
"(Sweeping my brains up off the floor.) Tracy Caywood has done it again. If you have not gotten access to "How to Automate Your Wholesaling Business" do yourself, your family and your legacy a favor and get it! Every time I've invested in something that Tracy produced, I make my money back 10 fold. It's because of Tracy that I have consistently put out bandit signs, every week, 100 a week for the past 7 months. It's because of what I've learned from Tracy that my income the last six months as a beginner wholesaler went from less than 10k the first 10 deals put together to ending my first year with almost 70k in profit.
Thomas Clark
I have used a few different CRM's in my wholesaling business and this customized version of ZOHO is by far my favorite. I'm hooked at this point and am not looking to switch to anything else anytime soon. You can't beat it for the price.
The Key – Customer Review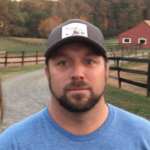 Regarding the 90 Day Automation Workshop: WOW !!! The best investment I could spend to get my self all lined up to stop losing info that we have spent so long gathering and to Automate our company for success. Keep up the good work Tracy.
Pennie and Taka Nakashima
My husband and I attended a 2 hour presentation given by Tracy Caywood and at the end my husband said, "We have got to sign up for her class." So, we did and could not have been more pleased. We learned not only how to automate our wholesale business, but we also learned valuable business lessons along the way. Automating a wholesale business will add more time for you to spend with family, friends and other interests. This class was well worth the time, energy, and tuition. We highly recommend it to anyone starting a Wholesale business or who has been a Wholesaler for years
Lawrence Roberts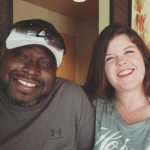 The Virtual Assistants are awesome!
V.A. That Follows Instructions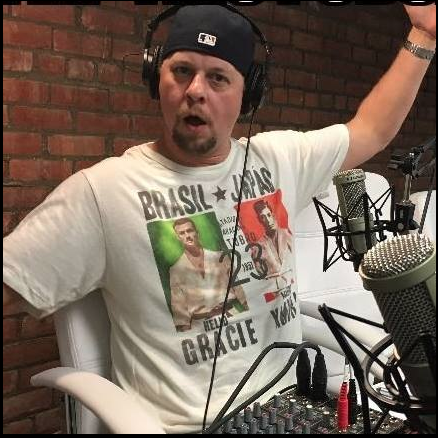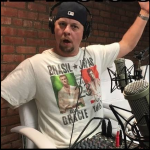 I have a MOB Virtual Assistant, and she is awesome. Eager, ready to work, knows what she's doing, follows instructions, she's great!
MOB Virtual Assistant Review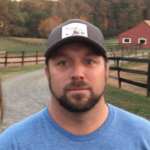 Just had a 3 way phone call with my new MOB Associate (VA) which we set up two calls with people I knew, the first one was nice and the second one was a seller from HELL !!!! she loved it and did a great job.
Godfather CRM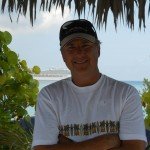 Tracy's CRM program on Automating your business was truly what I was looking for and it is even better than I expected when I found out what all the program can do for me.
I've been doing this business for a while now and I was so happy to find someone that truly understands not only on flipping houses, but how to organize, scale and pull a business together by using teams and work flow task management tools. I'm already seeing great results!
Thanks again!
Phil Robertson
VA Testimonial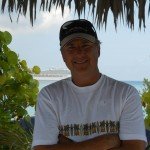 My VA is a Rockstar…
My VA has taken on so many administrative tasks that now I have more time to work on lots of other projects. He is incredibly organized, professional with our clients on the phone and in email, eager to learn new things, and always in a good mood and he keeps me in check. Plus, he loves to work! He has been hugely important for running and growing our business.
Thanks again for connecting me with a great VA!
Thanks again!
Phil Robertson
Raleigh, NC
Phil Robertson
Ivo Draginov
The cost of the membership was more than I was willing to pay at first but after signing up, the value I've received from all the content Tracy provides far exceeds the cost. I would have signed up long time ago if I had known. After going through most of the training, I can say Tracy is one of the best if not the best wholesaler out there. I've signed up for several different coaching memberships but this one is the best.
Ivo Draginov
Multiple – but this is re: VA service
Wow. I was SO sick and tired of looking for a good VA. I'd place ads, respond to dozens of inquiries, find one I liked and hire them…. and then be completely disappointed and have to start all over. I did not have time or energy to train my VA properly.. I was too busy trying to get deals done. I hired a Property MOB VA that was trained very well. They were better at many tasks then I was. I'm SO happy I did hired them for this. I now have two mob trained VAs in my team. I've referred and recommended them to many people. I highly highly suggest if you're thinking about it to STOP and just do it. Hire a property mob trained VA for your business. It's one of he best decisions I ever made for my business.
Steve Londeau
Tracy's Trained VA's are the Best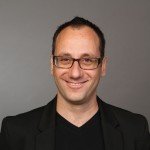 My name is Rafi Mizrahi, I live in Israel and I am wholesaling houses in Cleveland Ohio. And Yes I am doing it from Israel ☺
I was looking for A virtual assistant to help me with all the tasks that I hate doing and I saw as a waste of my time. Tasks that mostly do not generate immediate cash but helps to be organize in the office. Tasks that I did every day and each time I used to say to myself that I wish I had virtual assistant to do it like posting ads on Craigslist. 
One day I said enough, I have to hire. So I looked up for a virtual assistant in some sites and I realized that I have 2 options:
1. To Hire a virtual Assistant and train her with all the tasks and spend time teaching her about real estate and wholesaling
2. To hire a trained VA that was trained to understand real estate wholesaling and the tasks needed to be done in it.
One day I got an email from Tracy about new trained VAs ready to be hired.
I immediate jumped on the opportunity and hire Jen.
I am so glad I did it !!!!
I saved a lot of time on training.  Like I didn't need to explain her how to get comps from Zillow, Or how to search for houses that the owner owns a lot in property taxes.  I am giving her tasks and she is doing it on autopilot.
Once a week I set her tasks for the week and check the status of the previous one.
Tracy trained VA's are the best time saving.  And…they don't cost much!!!
Thank you very much Tracy ☺
Are you interested in a VA? Check out the details about or Virtual Assistant Program and Hire the BEST
Rafi Mizrahi
Property MOB is the Real Deal
I was very impressed with you presentation and actually doing what you said in the beginning. Too often we hear, after spending a large portion of the one thing we can't get back, you are prompted to pay or join and then get the initial answer you were offered. You did what you said and gave your opinion of the best lists. Great job!!
Betty and Nancy
We just turned 75 years old in November and look like we are 60 years old. We have been reading everything on virtualcoaching.propertymob.com. We love it.  We have been investors for over 5 years and have learned more in the last couple of hours than we learned from all the courses we purchased and spent thousands of dollars on.. We love the virtualcoaching.propertymob.com system and will probably stay up real late tonight because we are so excited..  In a matter of weeks we will be closing deals and making money again..
Rehab Estimator Tool
I like the rehab estimation tool. It is a very handy tool especially when I'm an out of state investor for estimating the rehab for my investors
Bad Ass Virtual Coaching
I subscribed because your training stood out from all the other self proclaimed gurus. No hype, no over selling claiming to make $27k in 30 days or posting your members checks. I love straight real talk, no fake bullshit and you definitely deliver straight up with no chaser.
Bart
I think you just helped me out tremendously.  I was just about to market to absentee owners but after listening to your presentation, I think I'm going to try what you just presented.
I'm not a wholesaler but a fix and hold buyer.  Thank you so much for doing this webinar!
Mike Soriano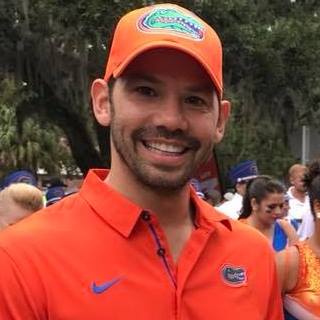 Steve Londeau Testimonial
Mandy Finnestad
Ehmard is fantastic. He has been great working with and helping to setup processes and making sure everything is going well. He is a very hard worker!
We would like to continue with what we are doing, I have a LOT of leads so that part is a bit slow with getting them all ready to be imported (I am also doing this) and Ehmard has been a great help. We will just continue with having Ehmard scrubbing and importing leads and sending initial communications (text, email, mail) and organizing the CRM. Communication with him has also been great!
Thank you!
Mandy Finnestad
Warren Mendez
I would like to use PM VA services again soon, Ehmard is an outstanding VA and has done an amazing job!
Warren Mendez.
Christopher Seufert
The training material is outstanding. Highly recommend this coursework for anyone interested in investing!
Christopher Seufert
Realtor at Out Fast Realty & Investments
College Station, Texas