The real estate wholesaling industry is characterized by fierce marketing competition from real estate agents and investors, sellers who insist on unrealistic prices, and heaps of clerical tasks to keep on top of it all.
The right software can make all the difference to help you overcome many of these challenges.
It can help you beat the competition by allowing you to market smarter, it can help you educate sellers on realistic prices, and help you automate your deal generation workflows and processes so that you can focus on closing deals.
Given that time is the most valuable resource for any real estate investor, those who decide to invest in automated systems are giving themselves an unbeatable edge.
This article will discuss REI/kit, an industry-leading software solution for real estate investors that we see is having outsized results for our customers.

---
What is REI/kit?
REI/kit is a complete set of real estate wholesaling and house flipping software that takes all the slog out of a real estate investor's work, to allow them to focus on what's important in their business. The software helps with everything, from lead generation to comp analysis, figuring out rehab costs, and building lender reports to present to their lenders.

The solution includes a built-in CRM, off-market lead generation with automated Omni-channel lead marketing, expert analysis with comps ARV, and even a Nationwide Rehab Costs Estimator. To top it off, the system also includes an inbound lead-generating website.

Real Estate investors use REI/kit to scale their real estate investment businesses. This is the ultimate Omni-channel marketing tool enabling direct mail marketing, SMS marketing, ring less voicemail marketing (RVM), email marketing and cold calls. The software also provides investors with motivated seller leads and expert analysis tools to ensure viable deals.

In summary, REI/kit is an all-in-one solution that integrates the following:
Real Estate Wholesaling CRM
Motivated Seller Leads For Outbound Marketing
Real Estate Marketing Automation Using 5 Marketing Channels
Real Estate Wholesaling Websites For Inbound Marketing
House Flipping Analysis & Deal Marketing Software
REI/kit features
Lead generation:
Inbound Lead Generation
A successful real estate wholesale and house flipping business is all about lead generation. If you are not generating leads, then you don't have a business.
How does REI/kit help your business to generate warm leads? With REI/kit, you can have an SEO- optimized, mobile-friendly real estate investor website. This feature is integrated into the software, so you don't have to hire a website designer and wait months before you can be up and running. The REI/kit website generator is optimized to help you rank as quickly as possible in organic search results on Google. The website generator and the estate flipping software are integrated for seamless operation of your business. You won't only receive leads through your website; you'll also have all the information you need about them and their home to move ahead intelligently with the next step.
An additional perk of REI/kit's lead-generating websites is the ability to take your marketing to the next level by building squeeze pages to capture paid online traffic of motivated seller leads.
Outbound Lead Generation
REI/kit lets real estate investors can build lists to target eight different motivated lead types: Absentee Owned, Vacant Property, High Equity Owner, Low Equity Owner, Empty Nesters, Trustee Owned, Corporate Owned, and Seller Financed Property.
All leads that are available for purchase in REI/kit are skip traced for phones and email addresses where available.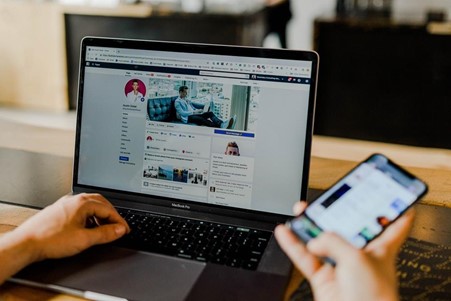 Importing 3rd party lead lists
If you have your own lead sources, you can also upload them into REI/kit, with the option to skip trace those leads for phone numbers or an email address.
Follow up systems for your leads
Your leads will automatically flow into your integrated CRM from your website, or your skip traced REI/kit motivated seller lead lists as well as your 3rd. party lists. The CRM houses all your leads and every data point about them, including communications, tasks, and deal status.
Our Virtual Assistants who are trained on REI/kit can then work those leads for you and turn those leads into deals.
Automated outbound marketing
REI/kit is also an automated marketing tool that you can use to automate your communications with leads. The software maximizes your marketing potential by allowing Omni-channel marketing. The more channels you use to get your message out, the greater your chances of success.
With REI/kit, you, or our virtual assistants on your behalf, can reach your leads through:

Direct Mail Marketing
SMS
Ring-less Voicemail (RVM)
Email
Cold Calls
---
Direct Mail Marketing
Direct mail has been around since the first estate agent marketed a property for sale, and REI/kit has adapted this tried and proven method by introducing Direct Mail Postcards. Physical mail is still the most proven way to reach the most prospects and the most likely to get read, especially by the older generation.
Many states have been putting measures in place to limit phone calls and text messaging, so direct mail is still a great way to reach a large portion of your audience, helping to increase brand awareness and build trust.

Cold Call Marketing
Some prospects only have a landline, so cold calling them is the only way to reach them. The fact is that most people won't pick up a call from an unknown number, and the most you can hope to do is leave a message on an answering machine. However, if you do succeed in getting a prospect on the line, you have an opportunity to establish rapport and gather the information you need to inform your next step.
Our virtual assistants are trained in using REI/kit calling tools to cold call these customers on your behalf. These calls are logged in the CRM for you to review so that you are always in the know about what was discussed.
Ring-less Voicemail Marketing
A Ringless Voicemail (RVM) is a pre-recorded message that goes directly to a prospect's voicemail box without the phone ringing; the person sees that they have a new voicemail. RVM is highly effective. People tend to listen to voice mail and the call-back rates are high with this marketing channel.
RVM is time-efficient since you can simultaneously send your pre-recorded message to multiple prospects. RVM amplifies your cold calling a thousand times
Email Marketing Automation
The REI/kit email marketing allows you to automate lead welcoming, follow-up, and nurturing.
For example, you can create an email marketing funnel in REI/kit by linking your REI/kit website lead form to a "Website Lead to Send Offer" email marketing campaign, which sets an automated funnel in motion that guides you and the motivated seller through a series of steps that streamlines the offer process.
REI/kit provides high converting email templates and a series of optimized done-for-you email campaigns designed to succeed.
You can automate your email follow-up by adding your leads to the email sequence, which will start the drip campaign. This point is important to understand. Most marketers give up when two or three attempts to contact a lead get no response. By automating your email marketing campaign, REI/kit keeps marketing for you long after your patience has run out, resulting in more leads.
CRM integration
What separates a CRM for a real estate wholesaling business from a general-purpose CRM is its integration with components like expert lead analysis. This time-saving component quickly lets you understand whether a lead is worth working on. The REI/kit solution provides a complete picture of a prospect and can perform multiple analyses to evaluate different exit strategies.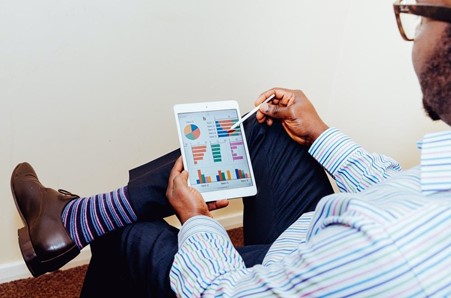 Get your valuations and margins right
Helping you to get your valuations and margins right is another huge value of REI/kit. The solution provides you with the crucial data that makes you an intelligent investor.
REI/kit deal analysis software:
− uses appraisal tools and techniques to get an accurate ARV
− leverages a range of comps data sources and doesn't depend on free Zillow data
− accurately estimates repair costs

Without these figures, you can pack your bags and go home.
The best real estate flipping software goes one step further beyond just finding comps and gives you the ability to perform a sales comparison analysis.
REI/kit doesn't only provide premium public record data, which ensures complete accuracy; the solution crucially also includes the ability to perform an in-depth sales comparison analysis using appraisal best practices. This step can make a difference of thousands to hundreds of thousands of dollars in the final value of your property.
---
Plans and pricing
You might think that all of this would costs several hundred dollars a month. Many of our clients who have built out their systems using a hodgepodge of other software do end up paying that much.
For example, they got a separate lead software for $99/month, then they got an inbound website from another vendor for $99/month, then they got a calling system from yet another vendor for $99/month, then they got an email marketing automation solution for $99/month, and a CRM for $99/month, and direct mail, and ring-less voicemail.
You can see all of that adds up to hundreds of dollars.
But get this. In REI/kit you pay around $100 for access to ALL of the systems, with generous inclusions of consumable items such as text messages, or call minutes, and very low unit prices for additional usage.


1. Starter
This plan is for Investors just starting. This plan is ideal if you have a lead marketing budget of $100-$300/month.

2. Marketing Success
This plan is for professional investors and small teams. It's the plan that you would start with if you wanted to use one of our virtual assistants to help you. It is ideal for a lead marketing budget of $300-$1,000/month.

3. Marketing Scale
This plan is for higher volume investors and their teams of virtual assistants. It is ideal for a lead marketing budget of $1,000+ /month and allows for unlimited CRM contacts, 10,000 email messages, 10 lead capture websites, and much, much more.
Pros & Cons
Our experience with the software has been overwhelmingly positive.
Pros
* Integrates most lead generation functions under one roof
* Only one software subscription
* Automate 5 marketing channels easily
* Easy to add and analyze leads.
* A built-in lead-generating website.
* Advanced deal analysis calculator.
* Accurate ARV calculator that leverages relevant comps.
* Fix and flip reports for loan approvals.
* Continual improvements in the software.
* Detailed renovation estimator.
* Sterling customer support.
Cons
* Some of the terminology can be confusing.
* Too detailed renovation estimate calculation.
* A lot to learn if you want to know the entire system (Our trained VAs can help with this).
Final thoughts
REI/kit is the ultimate real estate wholesaling and house flipping software. The solution operates like a whole team of marketers to generate leads, communicate with leads, do comp analysis, develop a rehab estimate, and everything else that a top real estate wholesaling investor relies on to succeed in the business.
When combined with our virtual assistants who have been trained on the system, you can completely automate your lead generation.
Sign up here for a free demo.