Do you think about hiring a part time real estate virtual assistant but don't know where to start? Maybe you know how to hire one, but you don't know which tasks to assign them first. Most of the virtual assistant services are based overseas, usually in the Philippines and that can be intimidating for some. We get it.
The Property M.O.B. is in the business of providing pre-trained virtual assistants to real estate investors. We've created this blog post to help you discover some of the creative ways that you can integrate a Virtual Assistant into your business.
Highest and Best Use of a Virtual Assistant
When you decide to hire a virtual assistant, you may feel overwhelmed trying to decide what tasks to give to your VA. Decided what the highest and best use of a virtual assistant is in your business. Real estate wholesalers have more things to do that you can imagine to keep the business moving forward. Consider using your new VA to help automate your marketing campaigns first since this is ultimately your lifeline.
The following video will entertain some ideas on how you can best utilize your new virtual assistant.
Working with a Part-Time Virtual Assistant
Many times you want to hire a part time virtual assistant but you're not sure if you can keep them busy for 20 hours.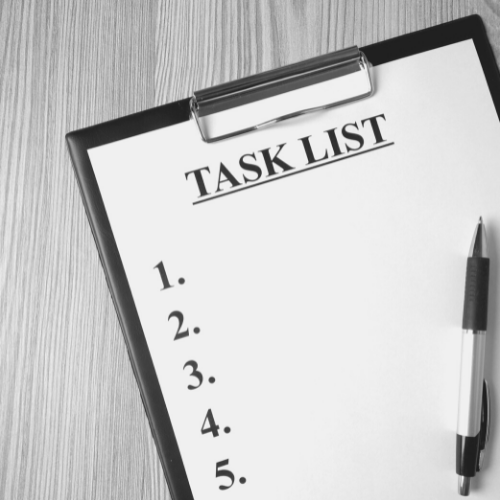 Take the time to start writing down every thing that you do on a daily basis. Every task you do, every phone call you make, every document you create, every workflow. Do this every day for 3 days. Then you'll have an idea of how your time is consumed.
Once you have your list created, start analyzing the tasks that can be performed by a virtual assistant. Start creating a new list of these tasks, and prioritizing them. When you hire your new real estate virtual assistant, drip feed the tasks to them over time. Start by assigning one or two tasks daily and then add on.
Eventually, your virtual assistant will be an integral part of your team and a highly valuable member.
Assigning Due Diligence to your Virtual Assistant
Think about all of the initial research (due diligence) that's involved in a new seller lead. Looking up tax records, pulling a comparable sales report, checking for delinquent taxes and deed records.
All of these functions can be assigned to your virtual assistant, to free up your time! When you receive the lead, all of the admin work is already done for you. You can analyze the deal quickly and efficiently.
This video will walk you through every detail when it comes to assigning due diligence to your VA. Learn how to set up the system, and monitor the progress and your virtual assistant takes care of business.
Using Google Drive with Your VA
Sharing documents will be a big part of your workflow when you hire a VA. Collaboration will take place in more ways than one, and Google Drive is the perfect place to share documents and edit in real time. Any document that you create in Google Drive acn be exported into many other formats.
---